Alumni Association, Faculty of Science (FoSAA)
Objectives
To encourage, foster and promote close relationship between the Faculty of Science and its alumni
To promote the interest of the alumni in the affairs of the University
To assist and support the efforts of the Faculty of Science in its development and to fulfil its mission
To promote the general interest and wellbeing of the Faculty of Science
To update information about the Faculty of Science, its graduates, alumni and students
To develop networking among the alumni and Faculty of Science
To conduct the survey of the graduate employability
Make recommendations to the Faculty and curriculum development, revision and monitoring committee of the faculty on the need for any changes in the curriculum
To report the survey results to the Alumni.

Dr. T. Eswaramohan
President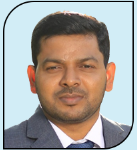 Dr. P. A. Amalraj
Honorary Treasurer

Prof. P. Ravirajan
Dean/Science

Mr. S. Suthakar
Vice President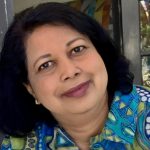 Prof. S. Geethanjali
Chairperson
Outreach committee
Membership
Section 1: Members
Any Graduate of the Faculty of Science, University of Jaffna who is qualified and become a member (life / annual) shall be entitled to the following:
Voting rights at all general meetings of the Association.
The right to serve on any subcommittee of the association.
The right to contest in any election associated with the Association.
The right to participate in all the programs of the association.
Section 2: Membership fee

Annual membership fee – LKR 500.00
Life membership fee
LKR 3,000.00 for local residents
USD 100 for foreign residents