Our Vision
The Vision of the faculty is to be recognised centre of science learning in Sri Lanka.
Our Mission
The Mission of the faculty is to produce competent graduates who excel in learning and research in basic sciences and who could contribute to the development of the nation.
Objectives:
To attain an internationally recognisable level of teaching and research.
To disseminate scientific knowledge and popularise science.
To improve the quality of science education.
To provide services directed towards the environmental, social and technological needs of the region.
To be a regional research centre in science, developing indigenous scientific methods using local resources
To improve the economic and social conditions of the local population
Graduate Profile:
The faculty aims to instil in its graduates the competencies in academic disciplines, personal and professional skills and citizenship attributes through its teaching, learning and research activities and enhancement of the advisory and support services, and cultural, social and sports-related extracurricular activities.
The FoS is dedicated to develop the learning and teaching environment with the current developments in science education and research so that the graduates shall meet the desire of the trends of the global science community. Ultimately, the BSc Honours degree holder from the university shall be a scholar with versatile skills to cater the needs of local communities and shall become a professional and global citizen.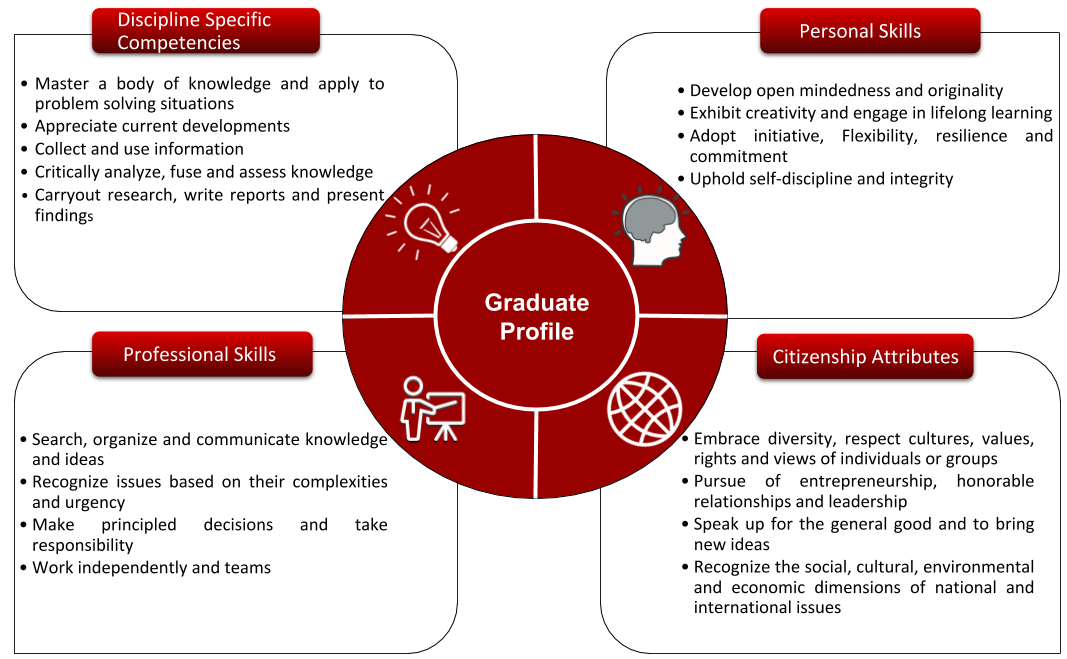 Expected Programme Outcomes
The expected programme outcomes represent what a graduate is expected to know and/or be able to do after completing the study programme. In addition to the expected outcomes of the BSc degree programme, the BSc Honours graduates are expected to be with
ability to systematically analyse the core ideas of the subject of specialization
ability to construct new knowledge in the subject of specialization
ability to find solutions to the problems with professional context
ability to utilize the knowledge for personal development and in professional practice
capacity to carry out research and effectively disseminate new knowledge and/or ideas
ability to adapt, initiate change and construct ideas to lead the change to help the needy society with social responsibility and positive attitude
All these programme outcomes are achieved by adopting relevant teaching, learning, and assessment strategies in the study programmes.